HABITABLE

DESIGN / ARCHITECTURE / ART


---



Transformable Housing
San Francisco, CA (2020-2021)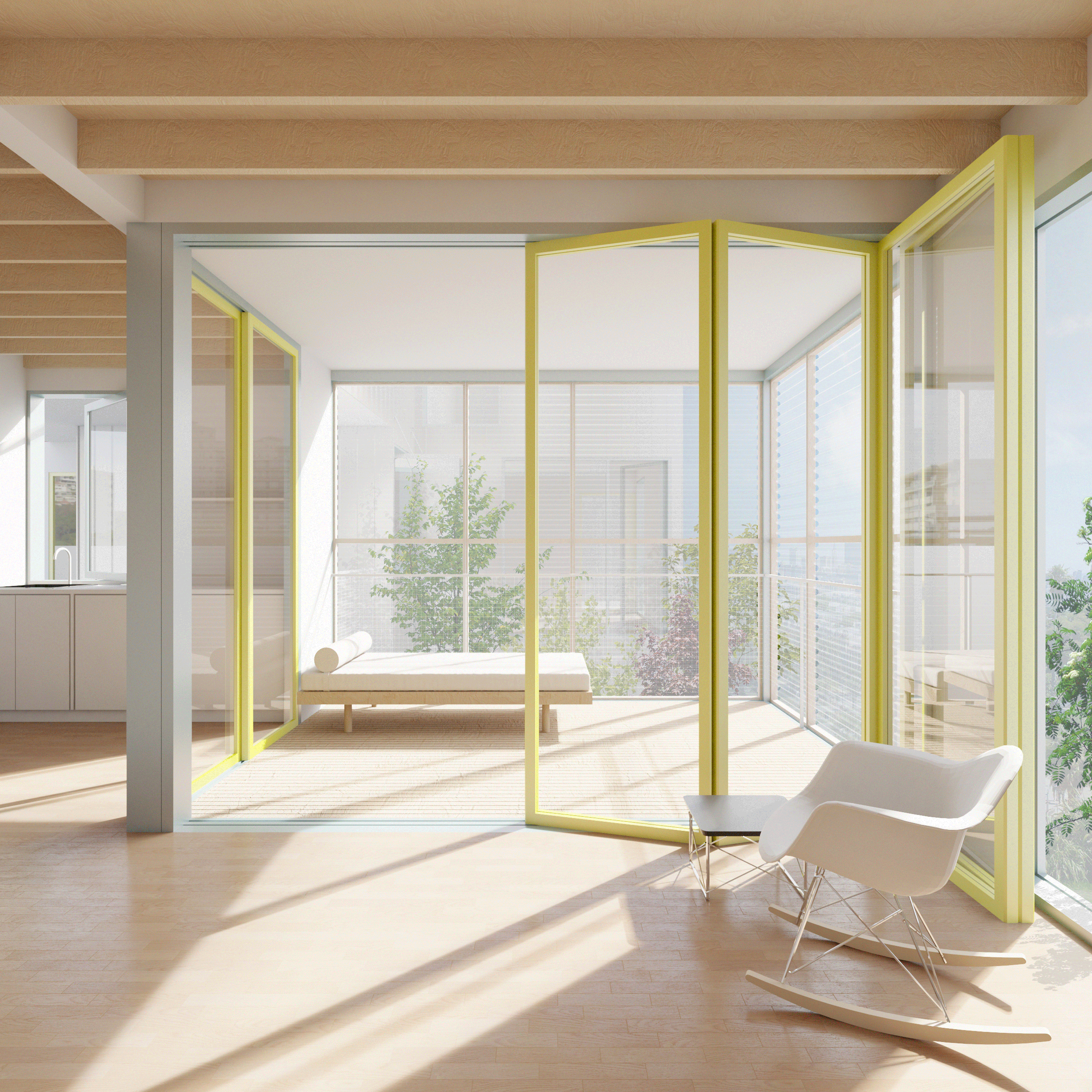 Most of the apartments have more than one entrance. Different access points allow for flexibility of the dwellings: renting rooms, living independently from the family nuclei, or adapting to changes in the familial environment.
All circulation areas are exterior, constructed from light materials to encourage light penetration and visual translucency, extending the reach of patio life.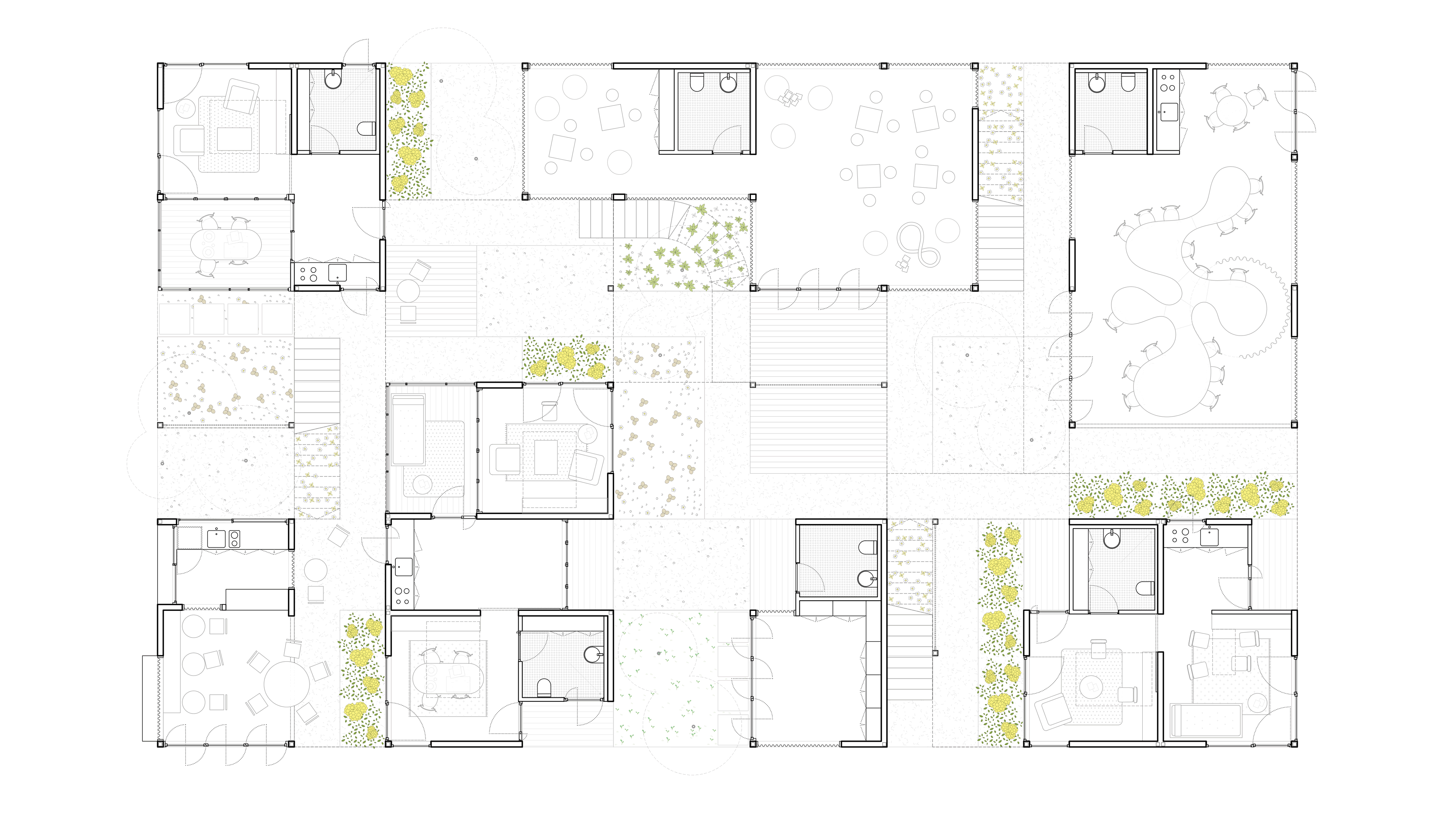 Some units have a terrace with the ability to be open or enclosed, allowing the space to act as a dining room, playroom, or relaxing area during the day and a guest bedroom at night.
Private orchards on the habitable roofs further contribute to the building's integration with nature, through extending vegetation to multiple levels.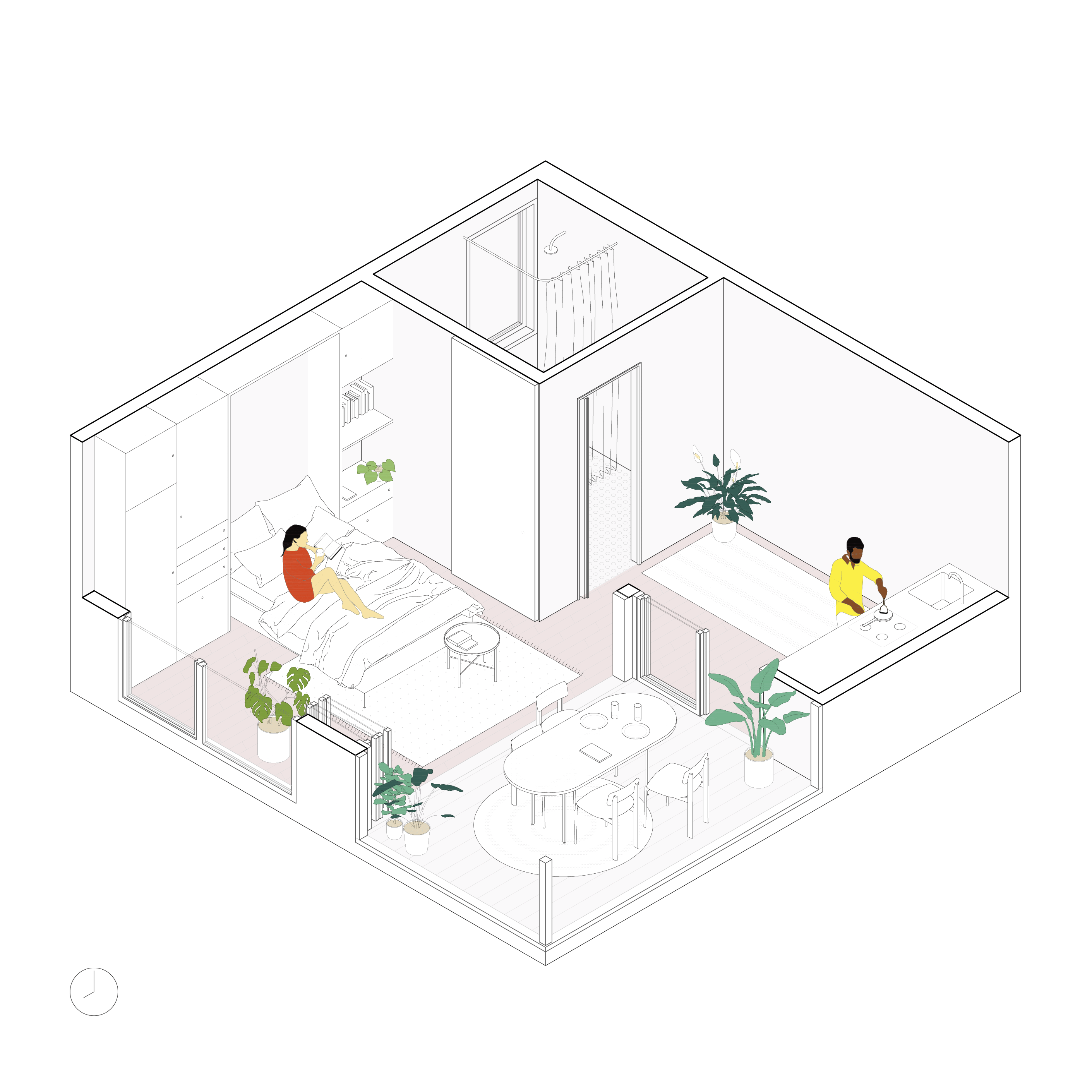 Accessible housing and community spaces are located on the ground floor—including a daycare, a co-working area, a yoga studio, and a café—together with multiple gardens, and open areas for the children to play and people to enjoy.




Project team: Marta Rodriguez + Michael Lindemann



---
CONTACT
info@habitable.studio
t. (+1) 530 507 8896