HABITABLE

DESIGN / ARCHITECTURE / ART
---



Valladolid University Research Center
Valladolid, Spain (2010)
AWARD: Second Prize - Public Architectural Competition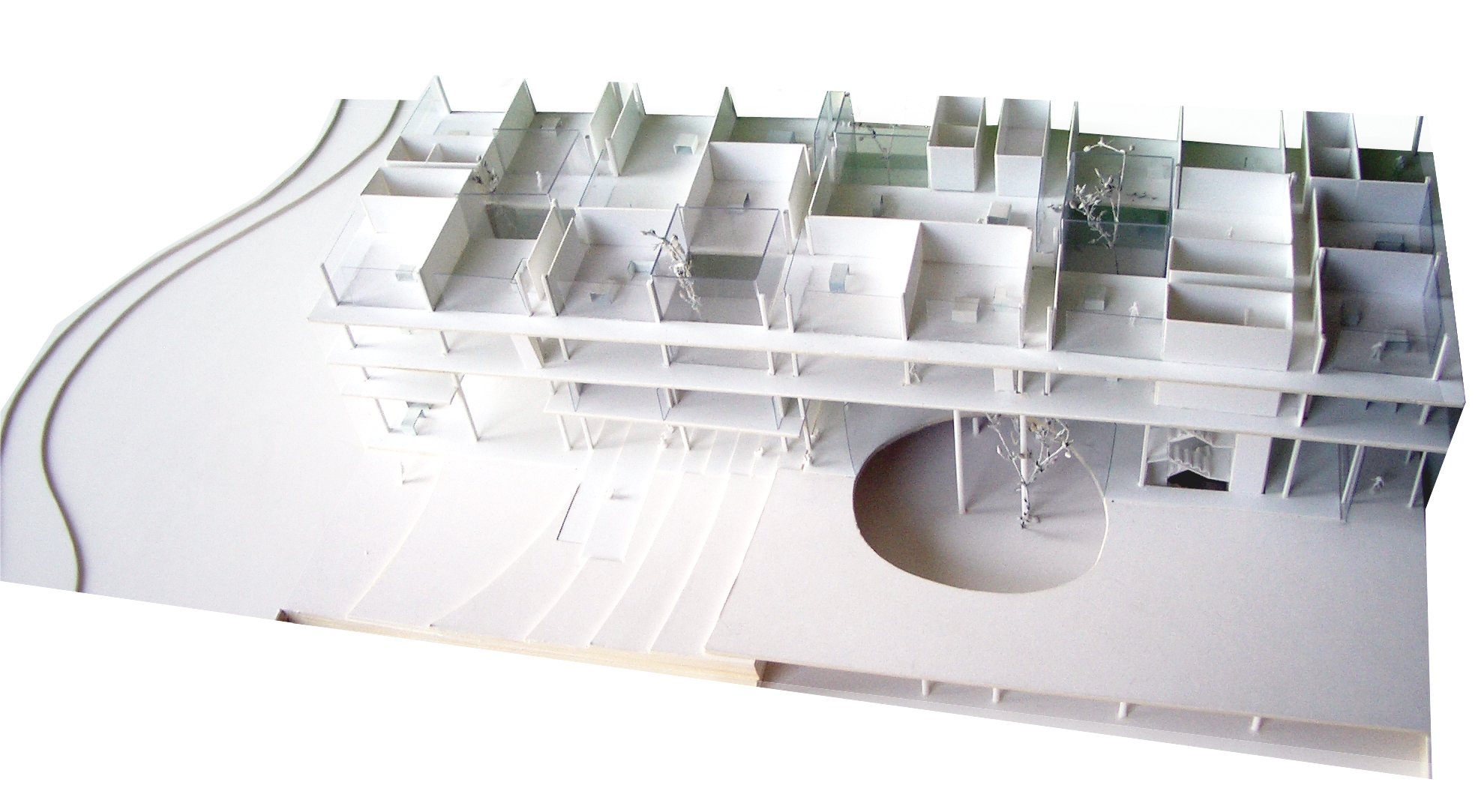 How do you bring the outside in while allowing the inhabitant to be both a part of and apart from nature? It is this tension I seek to explore.
It is a building with soul: "that intangible atmosphere that permeates everywhere." Filtered light reaches the interior, favoring the sensation of being under the treetops. The courtyards also bring vegetation inside the building, favoring the dialogue between nature and culture.
The ground floor expands towards the garden, appropriating it and qualifying it. 3 curve areas cut the rectangle shape allowing the exterior to "blatantly" penetrates the interior.
It is a flexible and adaptable building, which structural clarity providing spatial freedom and functional elegance. The area of the laboratories on the upper floors allows for incremental spaces from 50, 100, 150, 200, and 600 m² to a continuous space of 1500 m², favoring the multifunctionality of the entire structure.
I used the slope of the site to offer different levels of interaction with the body: the same slope creates areas to sit down outside, to work inside, or to sit down in the auditorium.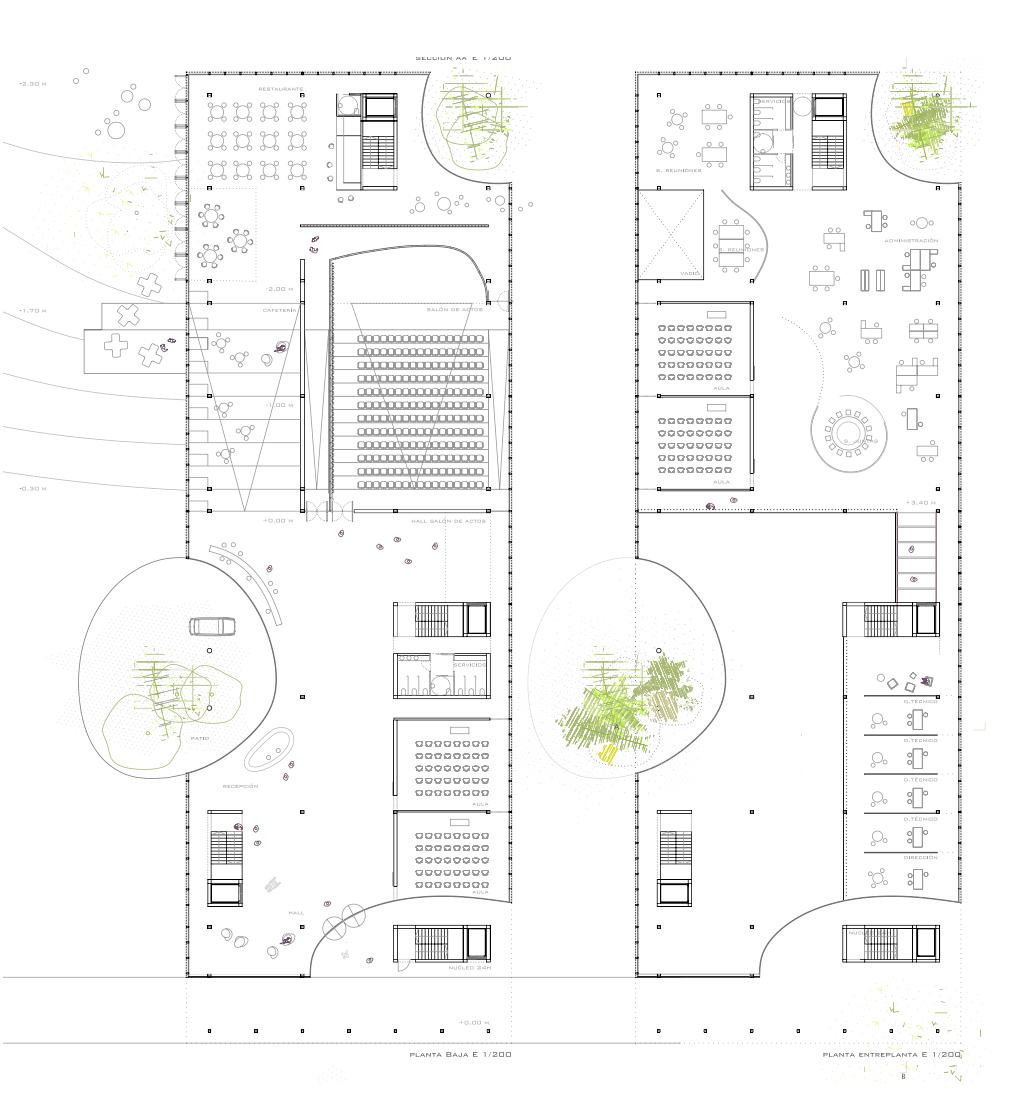 YOUNG TALENTS I Awards I Competition for designing the Building for Science I University of Valladolid I Second Prize: Marta Rodriguez.
El Norte de Castilla newspaper


Project team: Marta Rodriguez
---
CONTACT
info@habitable.studio
t. (+1) 530 507 8896