HABITABLE

DESIGN / ARCHITECTURE / ART


---



Double City
EUROPAN 14, "Productive Cities," Amsterdam, NL (2018)




Double City, located in Amsterdam, on the north side of the IJ river, acts as a pivotal point between industrial and residential areas. The project proposes to reinvent the concept of a traditional or pre-industrial city. Urban renewal is based on combining habitation, innovation, and production to reinvigorate the fabric of the "European City."





The project aims to maintain the benefits of Amsterdam's identity while addressing the required increase of tripling the city's density and offering an alternative experience for tourism. Inspired by the elevated streets of the Spangen Quarter (1919) and later theories of Team X, Double City proposes one city on top of the other with an elevated public market area in between.




Double City
allows businesses, creators, and residents to live together in flexible spaces, provided by a sensible and complex mix of uses offered by an autonomous circular economy based on a modern integration of agriculture, research, and production into housing.
The intersection between the two cities becomes an open market area, which allows social interaction. Commercial passageways and little plazas, energized by productivity, offer a vibrant and livable ambiance full of restaurants, bakeries, and small shops.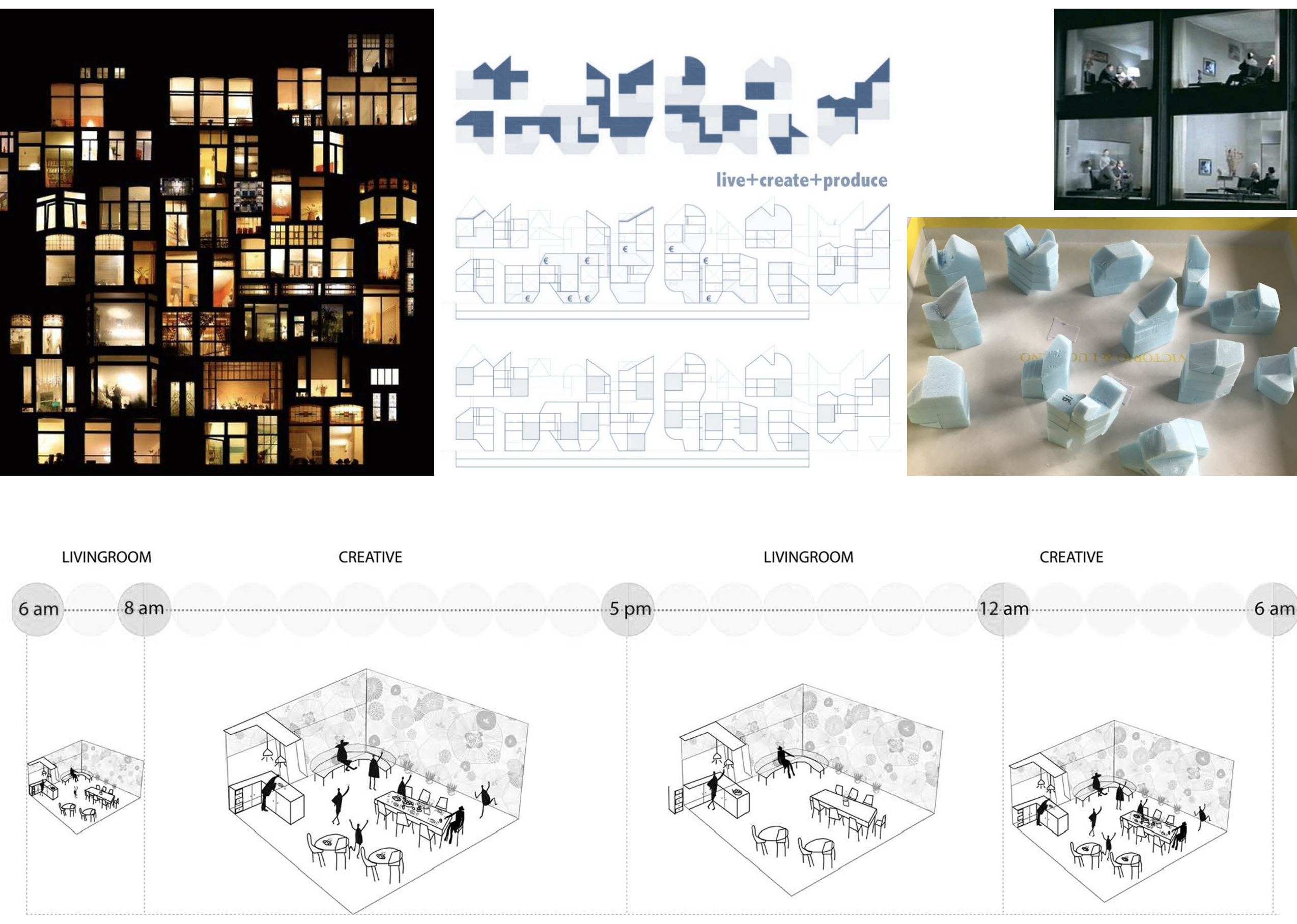 The project is realized in three phases, with 285 units in total. Each unit contains sleeping, creative and manufacturing areas divided into equal proportions, with at least two different entrances. The traditional living room and kitchen become the creative and co-working space and can be rented to freelancers. Those spaces also act as "lanterns" to the entire community with 24-hour activity, recovering the scenography character of the traditional Dutch city. The sleeping areas each have the same dimension and act as micro-apartments, one of which is designed to be rented.
Project team: Marta Rodriguez +
Tuan Mai + Ingrid Selse + Emine Canak
---
CONTACT
info@habitable.studio
t. (+1) 530 507 8896